Posted on February 15, 2021
Finger on the pulse: LORENZ brings innovation to the Regulatory Affairs world
The continuous technical advances in the digital world also bring new challenges. Efficient data and process management and the integration of process steps are becoming ever more complex. Over the past three decades, LORENZ has continuously taken the latest technical advances and trends and applied them to the specialized world of regulatory affairs.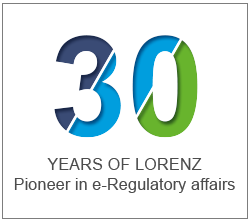 Posted on January 18, 2021
A passion for learning: part of the LORENZ DNA
In 2008, our president Wolfgang Witzel was appointed visiting lecturer at the University of Bonn, working with the German Society for Regulatory Affairs (DGRA) to create a master's degree program in Regulatory Affairs. This graduate-level course draws lecturers from institutions, government agencies, pharmaceutical companies and consulting firms. To this day, Witzel remains passionate about the program and still heads a course module, passing on his know-how to a new generation of regulatory affairs experts.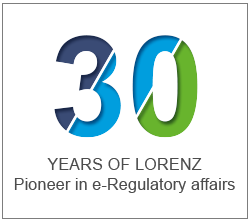 Posted on December 16, 2020
We wish all of our customers and partners a very Happy New Year!

The year 2020 was full of changes and challenges, but it also created many new opportunities. The pandemic changed the way we work at LORENZ, yet also proved how quickly we could adapt to the situation. As this eventful year comes to an end, take a journey with us to review all that happened at LORENZ.

Posted on December 11, 2020
LORENZ customers at the forefront of e-submission creation
The release of the pilot project of LORENZ docuBridge in 2000 signalled the start of a whole new era in high-volume, high-performance submission creation and management and the term "submission management system" was introduced. The number of submissions to individual authorities soon skyrocketed into the thousands.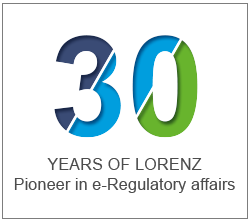 Posted on November 17, 2020
LORENZ is the vendor of choice for agencies and industry alike!
The implementation of electronic submissions in more and more regions also means that keeping an overview of all regional requirements is becoming more and more difficult.

In response to this, LORENZ developed the eValidator to help both industry and agencies follow the rules more easily, and to speed up the overall process. This solution was first introduced in 2006 to conduct automated checks to ensure that a submission technically complies with an agency's specified format(s). This both reduced the number of rejected submissions and sped up the processing of marketing authorizations.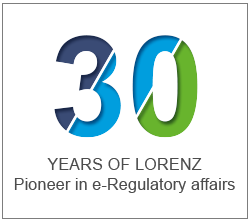 Posted on October 22, 2020
LORENZ - a pioneer in e-Regulatory solutions
For 30 years, LORENZ has been a key player in the Life Sciences market. Our company history is closely interwoven with the creation and development of the eCTD and the digitization of regulatory affairs. To mark 30 years as a founding player in this sector, we have put together some interesting facts and highlights you might not know about.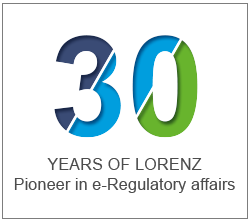 Posted on September 21, 2020
LORENZ Connect, our first online conference, with two half−days of presentations was a huge success. Instead of our on−site conferences userBridge and LORENZlink with presenters on the stage, this year we had 20 speakers from all over the world holding their presentations about various topics regarding the regulatory affairs market live on air.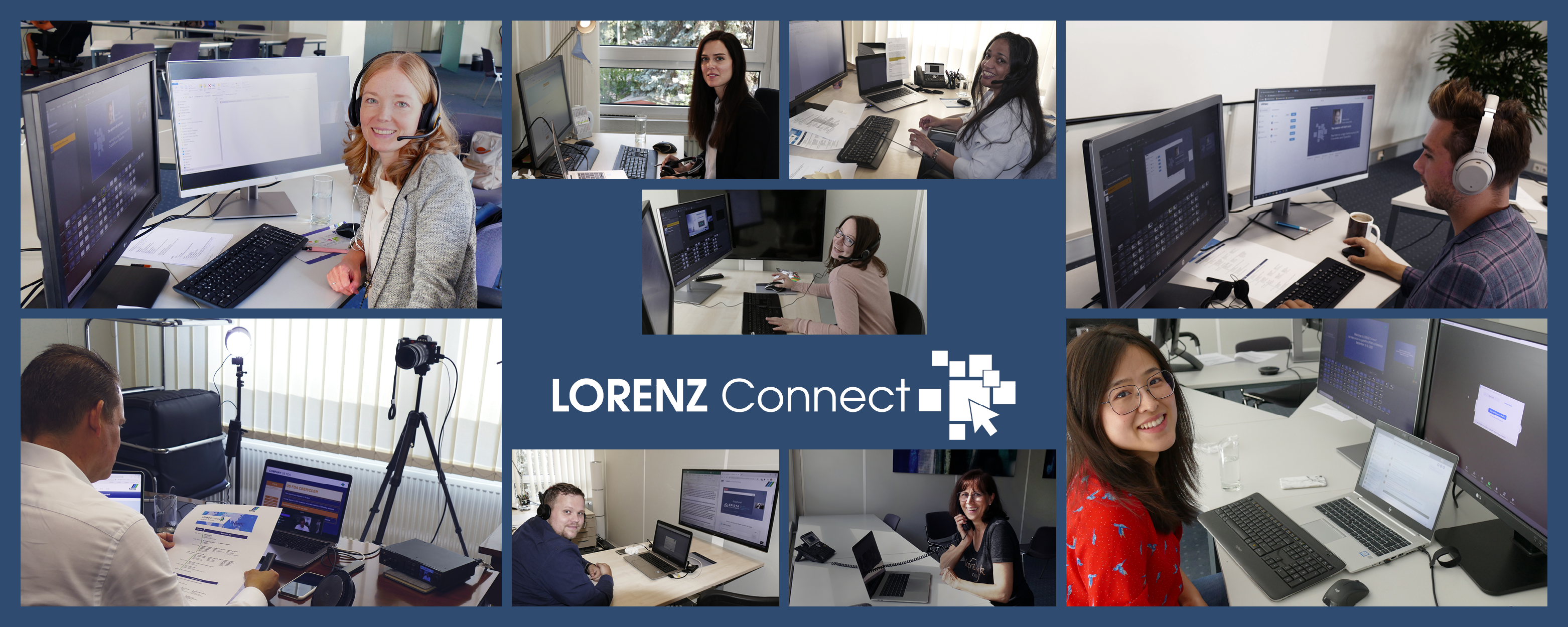 Dear valued LORENZ Life Sciences Group Customers and Partners,

We have been and continue to closely monitor the rapidly developing events around the global spread of COVID-19 around the world by following the World Health Organization (WHO), the Robert Koch Institut (RKI) and local authorities.
© Copyright LORENZ Life Sciences Group.
All rights reserved.