The next chapter in submission management modernization
Posted on July 29, 2022
Transformative changes related to submission management has become a popular discussion in many global forums over the past few years. This has primarily been fuelled on by the pandemic and the realization that modernization in regulatory practices and frameworks is vital to keep up with the needs of tomorrow.

Drug submissions continue to shift towards standardized formats and increase in volume, complexity. We have seen an evolution from uncontrolled paper to a broader global use of electronic Common Technical Document (eCTD) over the past years.

But what does the next chapter in this journey look like? What are the most pressing challenges and what trends can already be identified? This is the question addressed by our colleagues Lorelle Leonienco and Charles Mathis, who have many years of experience in transformational leadership and change implementation projects across the pharmaceutical industry and other regulated areas.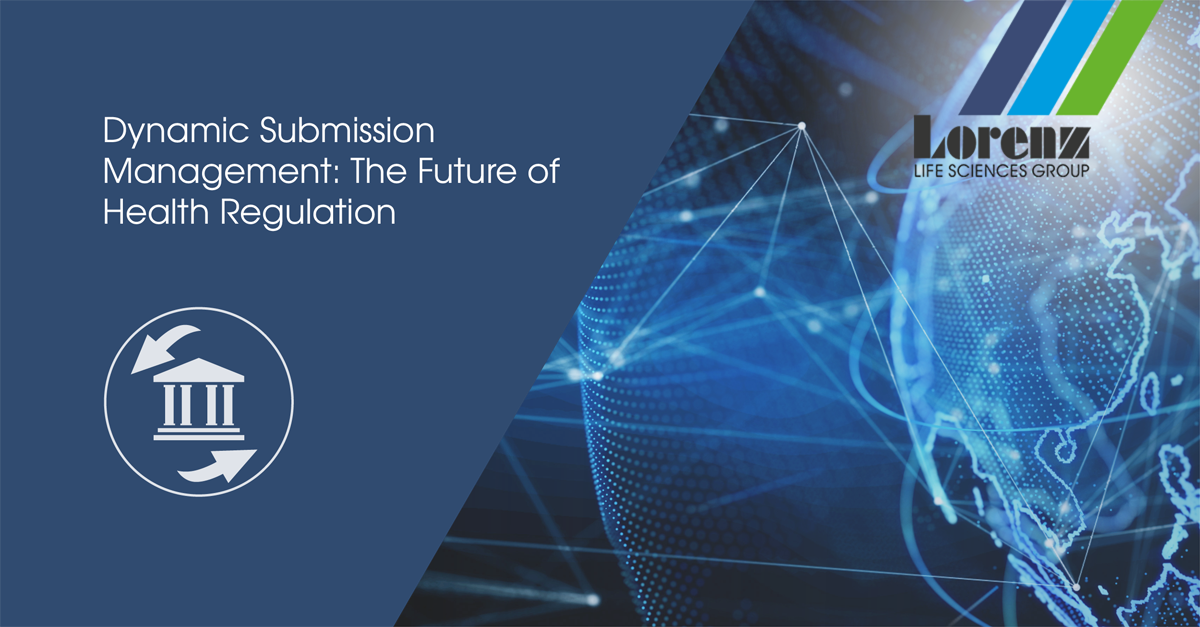 LORENZ has defined the next chapter in submission management modernization as "Dynamic Submission Management (DSM)". This evolution of change will offer many opportunities to both industry, health organizations, and technology vendors. The factors influencing the pace of change, the success and overall adoption globally we believe will occur in the following areas:
Content: "What will be the future formats & exchange standards?"
Process: "What will be the future processes and legal frameworks?"
Technology: "How will technology adapt and stay flexible during this evolution?"
Change is upon us and we at LORENZ are excited to be on this journey with our customers.
To learn more about our views on the historical journey of digital publishing and our envisioned future of DSM, please
request the WHITE PAPER here.
Dynamic Submission Management will be a topic at the LORENZ Converge conference in September with a session planned to explore the perspectives of industry and agency stakeholders currently involved in this evolution. This will be only one of many exciting topics which will be covered during LORENZ Converge, to see the highlight agenda or register, please
visit our event page.
Stay tuned for future posts related to DSM and LORENZ products!