LORENZ Press Releases
Otsuka selects LORENZ docuBridge to manage eSubmissions worldwide
Tokyo and Frankfurt/Main, 01 October 2018 // The Otsuka Pharmaceutical Co., Ltd., a Japan-based holistic healthcare company, has chosen LORENZ's docuBridge as their global eSubmission management system. The docuBridge solution will be adapted to support Otsuka's operations in Japan, the EU, the USA, Canada, as well as its affiliates Taiho Pharmaceutical, Taiho Oncology, Astex Pharmaceuticals, and Avanir Pharmaceuticals.
"We are very pleased to award Otsuka's next generation global publishing platform to LORENZ. The detailed product evaluation by our global team unanimously recommended docuBridge as solution of our choice for its usability, sequence management that supports global submissions, and expanding use by regulatory authorities as their viewer and validation solution." says Kenji Nagamura, a senior member and sponsor of the product evaluation team at Otsuka.
"LORENZ would like to congratulate Otsuka for selecting the most advanced solution available in today's marketplace. We're gratified by their decision, and are collaborating closely to ensure a successful global implementation," says Wolfgang Witzel, President of LORENZ Life Sciences Group. "Our docuBridge solution will ensure that Otsuka can efficiently meet the constantly evolving Regulatory requirements across all markets."
"We are very happy to partner with LORENZ to support Otsuka in adapting docuBridge to the specific needs of Otsuka in Japanese region," says Hiroji Emoto, President and CEO of Digital Media System Co., Ltd., the exclusive distributor for docuBridge in Japan. "This solution will greatly increase the productivity in managing the eSubmissions around the globe – and contributing to Otsuka's mission of improving and supporting the health of people."
LORENZ docuBridge is the most advanced multi-user eSubmission production and management system for small, medium and large companies as well as regulatory agencies to compile, publish, manage and review electronic submissions. docuBridge complies with all global eCTD standards, NeeS, VNeeS, paper submissions and more. The solution was also recently selected by the USFDA as part of its RIM portfolio.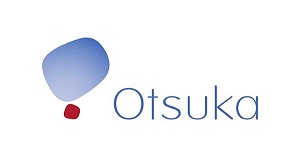 About Otsuka
Otsuka Pharmaceutical is a global healthcare company with the corporate philosophy: "Otsuka – people creating new products for better health worldwide." Otsuka researches, develops, manufactures and markets innovative products, with a focus on pharmaceutical products to meet unmet medical needs and nutraceutical products for the maintenance of everyday health. In pharmaceuticals, Otsuka is a leader in the challenging area of mental health and also has research programs on several under-addressed diseases including tuberculosis, a significant global public health issue. These commitments illustrate how Otsuka is a "big venture" company at heart, applying a youthful spirit of creativity in everything it does.
All Otsuka stories start by taking the road less travelled. Learn more about Otsuka Pharmaceutical at www.otsuka.co.jp/en/
About DMS (Digital Media System Co., Ltd.)
DMS has been a LORENZ partner since 2004 and has actively been involved in developing the Japanese eCTD market for the LORENZ docuBridge Submission Management System software. DMS has been instrumental in aiding in the development of the Japanese language module and continues to provide local support, training, installation and validation to LORENZ' Japanese customers. DMS has been providing a Japanese eCTD Compilation Service using LORENZ docuBridge since 2006. In close collaboration with local partners, DMS has been further developing and tailoring the product for Japanese pharmaceutical manufacturing and marketing approvals. DMS pioneered the Japanese regulatory affairs market by laying the groundwork for the first ever original eCTD submitted to the Japanese PMDA by Chugai Pharmaceutical Co., Ltd. in 2005.
About LORENZ
LORENZ Life Sciences Group (www.lorenz.cc) has been developing and marketing software solutions for the Life Sciences market since 1989. LORENZ has an array of Regulatory Information Management solutions geared towards industry, health authorities and academia which enable enforcing compliance globally. LORENZ's tried and tested portfolio offers Product Registration/IDMP, Submission Assembly, Validation and Management, Publishing/eCTD, Regulatory Planning and Tracking products and related services. Interoperability between LORENZ products and third party solutions, as well as the ability to automate processes allow LORENZ customers to enhance operational efficiencies. With over 950 paid installations in 36 countries, LORENZ has a strong worldwide customer base.