No more paper submissions required for China NMPA
Posted on January 11, 2023
The China National Medical Products Administration (NMPA) have announced specific requirements regarding the implementation of electronic submissions of application materials for drug registration applications. With this, they plan to optimize the business environment, reduce the burden on enterprises, and improve the efficiency of drug review and approval.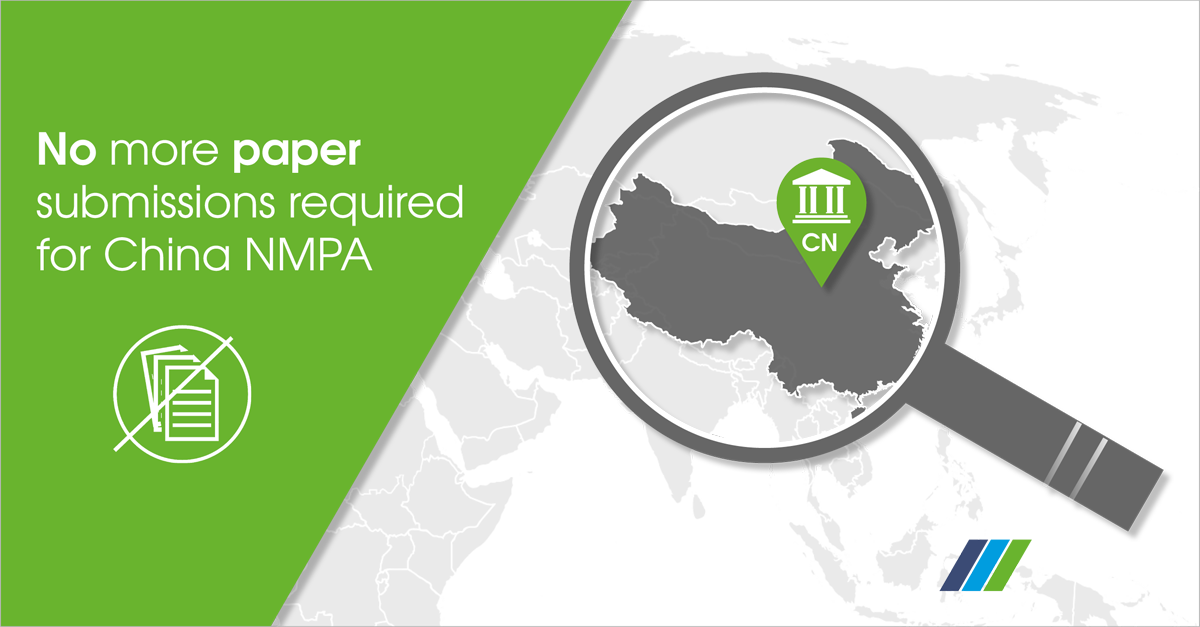 As of January 1, 2023, the application for drug registration submitted to the Chinese National Medical Products Administration (NMPA) for review and approval, as well as the supplementary materials submitted during the review process submitted by the applicant, have been adjusted to be submitted in electronic form only, and applicants no longer need to submit paper application materials. Existing work procedures remain unchanged.
Applicants have to submit in the form of CD-R/DVD+R/DVD-R to the Center for Drug Evaluation (CDE) of the NMPA for application. Based on this, CDE will carry out the acceptance, review, and approval work based on the electronic application materials. In the meantime, the NDA submissions in eCTD format are also acceptable by CDE, and it is stated that paper materials related with the eCTD submissions are no longer needed as of January 1, 2023, which will also accelerate the implementation of eCTD submission in China.
With LORENZ docuBridge, we provide a leading eCTD submission and regulatory document management solution that meets the needs of large, medium, and small enterprises who are submitting to the Chinese NMPA and no longer want to submit in paper. We are proud that 13 regulatory agencies around the world including the Chinese NMPA, US FDA, Health Canada, and the German BfArM trust our solutions. Find out more about
docuBridge
and learn how you can benefit from it!
Please check CDE
website
for more information.