30 years of LORENZ (part 3)
Posted on December 11, 2020
LORENZ customers at the forefront of e-submission creation
The release of the pilot project of LORENZ docuBridge in 2000 signalled the start of a whole new era in high-volume, high-performance submission creation and management and the term "submission management system" was introduced. The number of submissions to individual authorities soon skyrocketed into the thousands.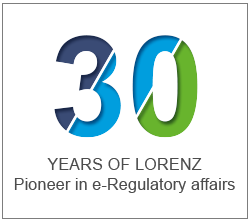 Did you know that in 2006 one of our customers was the very first to reach the milestone of 1,000 eCTDs submitted to the FDA? To honor this achievement, LORENZ launched the 1K Club.

"We are proud that our customers are at the forefront of e-submission creation," said Wolfgang Witzel, President of LORENZ Life Sciences Group, back in 2006. "When we talk to our customers, we are fascinated to hear how advanced they are, how they have streamlined their production processes and how they have methodically created a manufacturing process for their e-submissions. These achievements are often not publicized, and we wanted to create a way to highlight them."

At the time he made that statement, Wolfgang Witzel would have been astonished to see just how quickly submission creation with docuBridge would take off over the next few years. By 2012, a customer had already reached 10,000 FDA submissions. More recently, the 25,000 mark was reached by a US company in 2016. For our customers, who are pioneers in this market, using LORENZ docuBridge to create 1000 or more e-submissions is no longer something unusual. As recently as ten years ago, this was a nearly impossible feat, but by today it has become the new normal. We would like to thank all of the customers who have taken this incredible journey with us!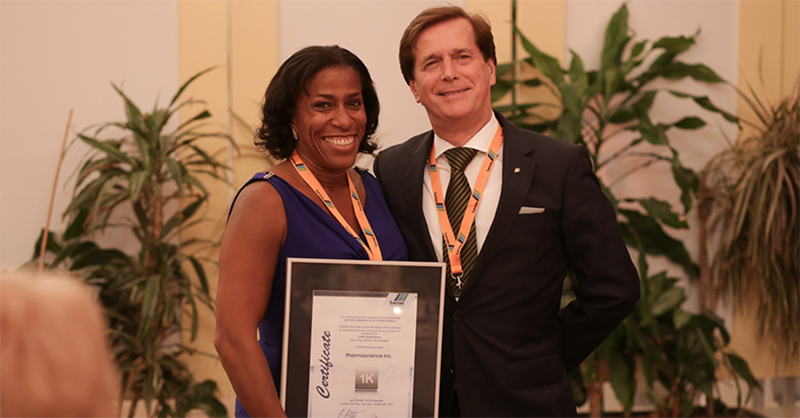 Wolfgang Witzel gives out a 1K Club certificate
LORENZ refines its product range to support all sorts of companies - and other organizations
As e-submissions started to become the norm in more and more countries, it was time to consider how to meet the differing needs of companies in the regulatory affairs sector.

Smaller life sciences companies, universities and other start-ups needed a cost-effective publishing solution to get a marketing authorization for one or more of their regulated products in a single region. In 2012, LORENZ launched docuBridge ONE, a "pay-as-you go" solution for a single workstation, downloadable from the LORENZ website and ready to publish in less than 7 minutes.

This product was a long-awaited solution for regulatory professionals, consultants and CROs who appreciated its token-based "pay-as-you go" approach. It also appealed to small companies and universities who aren't in the position to make a large upfront investment for e-submission infrastructure.

As of today, LORENZ has sold more than 500 docuBridge ONE solutions to customers all over the world.

Meanwhile, we have also introduced docuBridge TWO as a standardized multi-user publishing solution. This product is designed for small- to mid-sized companies with two or three users who compile eCTDs or VNeeS in up to two different regions and it fills the gap between docuBridge FIVE and ONE.