COVID-19 Update – LORENZ Business Continuity Plan
Posted on March 20, 2020
Dear valued LORENZ Life Sciences Group Customers and Partners,

We have been and continue to closely monitor the rapidly developing events around the global spread of COVID-19 around the world by following the World Health Organization (WHO), the Robert Koch Institut (RKI) and local authorities.
Besides taking all necessary precautionary steps to safeguard the well-being of our employees and their families we have performed a pandemic risk analysis and put all necessary measures in place to ensure business continuity for you, our customers and partners. This has resulted in different measures to mitigate the identified risks comprehensively.

Over the last few years, we have e.g. significantly invested in a solid customers' cloud infrastructure and have additionally created a work environment that gives our employees the ability to effectively and efficiently work remotely. In the current situation this allows us to contribute to our employees' safety and well-being and in parallel ensure business as usual reliability for our customers and partners.

However, we are ready to activate any additional necessary business continuity and emergency response plans, if needed, to ensure seamless operations with no disruption in service through-out this situation.

We greatly appreciate your understanding and cooperation throughout this entire situation.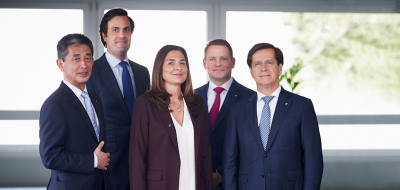 Thank you,

Your LORENZ Life Sciences Group Management